OBJECTIVES
By the end of this lesson (SCOPE OF PRACTICE) you will be able to:
1.  Describe the difference between traditional medical nutrition therapy, nutrition counseling and nutrition education 
2.  Describe how the academy defines each individual RD's role with nutrition counseling 
3. Describe how the dietitian can play a role in the mental health setting. 
This lesson will also be a primer into the communication lesson; however, this is NOT the communication lesson. 
This slide set has information about scope of practice, communication and into to counseling. We will dive deeper into it during our live session (to listen to the voice over– click on "materials"). Do not miss this step!  
FOR YOUR READING PLEASURE
SO WHAT ARE DIETITIANS ALLOWED TO DO?
From the Academy: Scope of Practice
Revised Standards: 2018 Standards of Practice in Mental Health and Addictions 
From the Revised Standards- Are you an expert? 
These Standards, along with the Academy/CDR Code of Ethics,5 answer the questions: Why is an RDN uniquely qualified to provide mental health and addictions nutrition and dietetics services? What knowledge, skills, and competencies does an RDN need to demonstrate for the provision of safe, effective, and quality mental health and addictions care and service at the competent, proficient, and expert levels?
Mental Health and the RD- a missing link? 
Some other articles 
https://www.bhndpg.org/about/the-role-of-registered-dietitian-nutritionists-in-behavioral-health/
This care plan emphasizes a collaborative approach between the patient and their support system to restore wellness to the body and mind. Food-based dietary recommendations, nutritional supplementation to correct deficiencies, as well as, education and resources for patients, families and caregivers are common activities of the care plan developed by or in collaboration with the RDN.
SO WHY US?  
Pereception of nutrition education in the medical school cirriculum 
QUOTED EXERT
Medical students felt nutrition was poorly integrated into the curriculum. They witnessed little nutrition counseling during shadowing experiences, and the nutrition information that was imparted was often outdated or incorrect. Residents stated they felt ill-prepared to offer nutrition counseling and desired further education in this area 
medical students and physicians agreed that the nutrition education currently provided in medical school is inadequate. Residents stated they would benefit from further training in behavioral counseling in order to increase their confidence in educating patients about nutrition. Increasing training in these areas could translate into improved health outcomes.
The pitfalls of simple messages
Nutrition Counseling and/or Nutrition Therapy avoids the simplified/shortsighted advice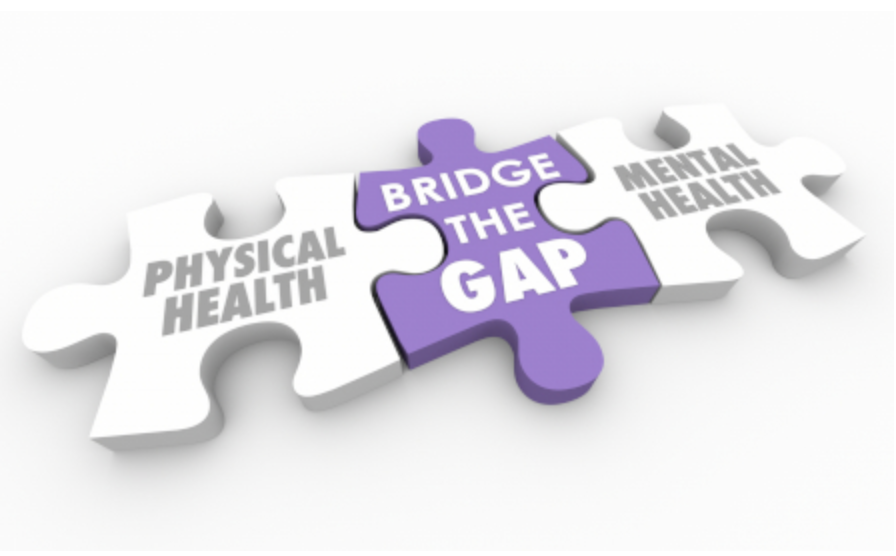 What is your communication Style?
How would you describe your communication style?
Are you Directive?
Guided?
We will discuss this in more detail in the communication section— this is a kick start
Guided Counseling
  Levels the playing field and creates a conversation with the client. Although the registered dietitian never loses control of the session, the dietitian guides the client with the tone, nature of the questions and the type of response.

  Resistance to dietary change can be reduced. For example, questions become open‐ended rather than closed‐ended; "What would you like to talk about today concerning your diet?" This casts a broad net, and allows the client to state what is on his or her mind. It provides a 'menu' of possible discussion points and issues that may be the root of the eating problem. The registered dietitian listens to what is said and reflects on it only, not inferring or adding information. The client actually hears what the dietitian is saying and may qualify or alter it.
Key elements of a guided counseling style include:
o open‐ended questionso asking permission
o listening
o reflecting
o summarizing
o assessing interest and confidence about dietary changeo discussing pros and cons of a dietary change.
Directive Counseling
  Appropriate for the acute‐care setting when an immediate dietary change may remove a client from an emergency or high‐risk situation; for example, a newly diagnosed type 2 diabetic patient or an individual being placed on renal dialysis. A directive style is not prominent when behavioral change is required for developing a new habit pattern.

  The dialogue a registered dietitian would use in directive counseling would include statements like:
o You should …
o Youmust…
o You really need to …
 Clients do not react in a positive manner to a directive‐counseling style. Instead, they often develop anger and hostility toward the counselor. The client feels powerless, even shameful, and dislikes having no choice. In effect, the client is less receptive to what the registered dietitian has to say.
It all starts with communication


Read on– what's the deal with counseling and communication?

Exploring dietitians verbal and nonverbal communication
Four main communication competencies were established: interpersonal communication skill, nonverbal communication, professional values, and counselling skill. There was no significant difference in practice by work category or experience. 
Click on each picture— how would you describe your style?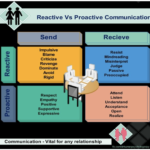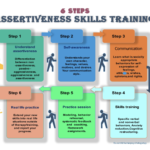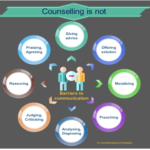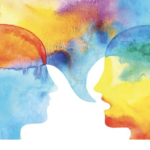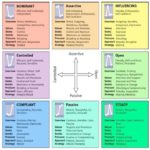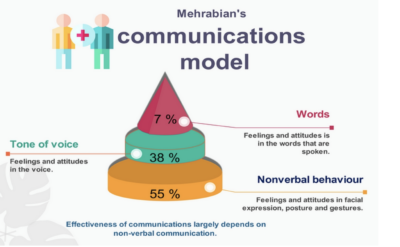 Communication and Counseling– why does it matter in our profession?
Because it helps us stand out from the crowd
Advancing knowledge– An exert from the article:  (click to read more)
An education program was developed using techniques from motivational interviewing, patient‐centred therapy, solution‐focused therapy and narrative therapy. These techniques were chosen based on evidence of potential application to dietetic practice for behaviour change.
Assessment of dietitians' nutrition counselling self-efficacy and its positive relationship with reported skill usage.–
The dietitians reporting use of skills also report increased Self Efficacy. Those using the skills, have more confidence.  Click to read the full article 
Dietitians in private practice report utilizing counseling more